Pay Per View
The next best thing to being at the big fight, is watching it on pay per view. Check out this month's line up of exciting pay per view events on Optimum TV.
Pay per view events can be found in HD on Channel 550 and in SD on channels 551 and 552. In addition, select events are available in Espaņol on Channel 553. A digital cable box or CableCARD is required to receive pay per view events. Customers with CableCARDs must call Customer Support to order pay per view. Prices and programming subject to change.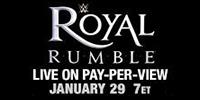 WWE:
ROYAL RUMBLE
Sunday, January 29th
at 7:00 p.m. - $44.95




Available on Ch. 550 in HD | Ch. 551 in SD | Ch. 553 in SD (en espanol)
The Road to WrestleMania starts here, when Roman Reigns, Dean Ambrose, Seth Rollins, and all your favorite WWE Superstars collide at the most over-the-top event of the year!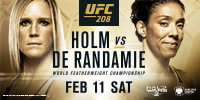 UFC 208:
HOLM VS. DE RANDAMIE
Saturday, February 11th
at 10:00 p.m. - $59.95

Available on: Ch. 550 in HD | Ch. 551 in SD | Ch. 553 in SD (en espaņol)
History will be made as Holly Holm battles Germaine de Randamie to become the UFC's first female featherweight champion.