Installation Station:
What you need to know.
Installation is easy when we're on the job. Our expert technicians are ready to deliver top-notch service. Here are a few things to know to ensure you have the best installation experience.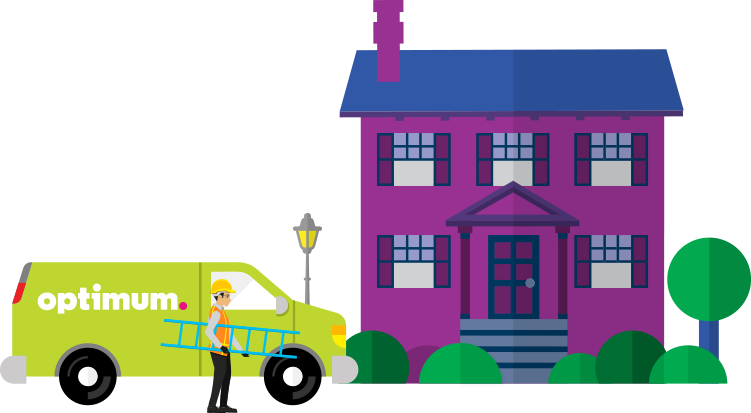 Be sure to let the technician know where you want the outlet to be installed before installation begins.

Be sure there's a cable and non-switched power outlet near each device (TV, phone, computer, etc.) you want connected (especially for internet).

Be sure that all the TVs and computers you want connected are in your home at the time of the installation.
Standard Installation: $99
Coaxial cable. No hard wiring.

One customer device setup wirelessly.

Maximum two outlets setup.
Premium Installation: $129**
Perform local *hard­-wiring at customers request for one of the following devices: Smart TV, Gaming Systems, Computers and Alarm systems.

Setup all available customer devices wirelessly.

Three outlets setup included (plus applicable charges of $25 per outlet beyond three)
* Hard-wiring is limited to Ethernet connectivity with the same room or within six feet from the router or modem.
** Effective July 15, 2018, Premium Installation is increasing to $149.